It's the belated year in review post!
I did many things in 2018. Marriage, moving, etc. These major life events I've already covered in my catch-up post, but 2018 also brought some other new experiences that I haven't really shared yet, so I thought I would take this opportunity to go through a few of my other adventures this year.
I Sold Three Stories
With all the life changes going on, 2018 was a difficult time to write, and my output was considerably diminished compared to previous years. However, I was still making sure to submit diligently, and although the few stories which emerged from 2018 have not found homes yet, I was able to sell three stories from my catalog:
"The Bone Men" to Bourbon Penn (publication pending)
"Lady with a Thousand Teeth" to Gallery of Curiosities
"Underground" to The Twisted Book of Shadows (publication pending)
So, a little bit about "Underground". It's a gaslamp/body-horror story about an outbreak of flesh-eating mushrooms in a kind of Kafkaesque experimental prison. I wrote it when I was at Stonecoast, not really thinking much of it, but was surprised to find it received fairly well there. Since then, I've been struggling to find it a home. Perhaps the reason is because, like many of my stories, "Underground" doesn't really seem to fit any particular genre or style, borrowing from weird fiction, splatterpunk, high fantasy, and science fiction in equal measure.
Or perhaps it's because there's a scene in which a guy gets infected by so many mushrooms he explodes.
Anyway, The Twisted Book of Shadows is a crowdfunded anthology project by Christopher Golden and James A. Moore, who announced a call for submissions almost a year ago. Since they stated they were looking for a wide spectrum of horror stories, I threw the story in.
Throughout 2018 I watched as they announced wave after wave of rejections, slowly culling the pile of submissions until, on New Year's Eve, they released the table of contents, and my name was on it.
It's my second professional-rate sale.
Also I Was Unemployed for Six Months
When I first learned I would be relocating to the Lehigh Valley in March of 2018, I immediately made an Indeed account and started applying for work.  Over the course of eight months and 170 applications, I grew increasingly desperate, lowering the ambition of my applications with each passing month.
I left my former employer in May to get married and travel on my honeymoon and in June found myself in a brand new area of the country, still without a single job prospect. Without any lifeline, I went on unemployment.
I spent the next six months tying my hopes to the few interviews I was able to gather. Inevitably, each interview I received ended with the classic "We've decided to select a candidate who better fits the needs of the position." It was a deeply unhappy time for me, as I felt I was doing everything I could and still coming up short. I started taking any interview I could, applying to jobs I was not the remotest bit interested in, as the cutoff date for my unemployment benefits loomed ever closer. At one point, I considered taking a per diem position harvesting corneas from crime scenes.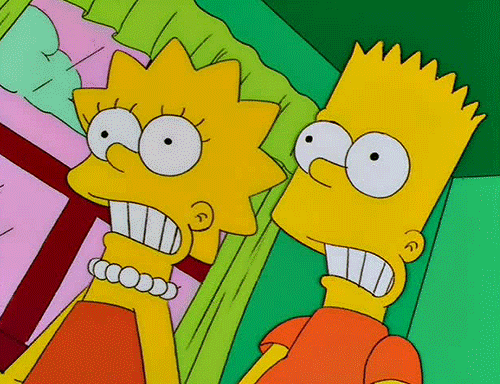 The job search is a brutal and disheartening process. I had hoped that my years of toiling under the yoke of my previous employer would catapult me into the kind of tech-focused, intellectually demanding job I had always hoped for. Karma via LinkedIn. To spend endless hours searching, applying, interviewing, and searching again with no clear result is maddening, and I can't imagine going through it for longer than I did. My sympathies go out to anyone at any stage of the cruel ordeal that is the modern job hunt.
Fortunately there was a happy ending. In November my wife recommended me for an HRIS job at the hospital. I was able to get an interview and was offered a job the day before Thanksgiving. It's the exact line of work I was hoping to move into, and as the new year begins I'm finding myself more satisfied with my employment than I think I've ever been.
I Wrote An Entire Screenplay and Then Did It Again
Unemployment meant I had a lot of time on my hands, which meant I had a lot of extra time to write.
A lot of time.
I can't really reveal too many details, but I was commissioned by an old friend to write a feature-length screenplay for his directorial debut. Despite the increasing insanity of my impending wedding, I assured my patron that I would be able to create a script that was insightful, chilling, and worthy of his directorial hand.
As it turns out, this was incorrect. To paraphrase the gorgeously diplomatic email I received in response: "This is some incredibly strong writing, except for pages 26 to 91."
And while a 35% success rate is certainly greater than some screenplays which are actually produced, it was a crippling lesson in time management, that I cannot just assume I can let a major project percolate in the background while my life collapses into a black hole of swatches and rustic napkins.
I waited a few months until I was waist-deep in the unemployment lifestyle, then scrapped the entire thing and used my newfound time to write it again from the ground up. So I wrote two feature-length screenplays this year, in the same manner that screwing up an IKEA assembly and redoing it is like having two cabinets.
I Went to the National Dog Show
Yes, the one that's on TV after the Macy's Thanksgiving Day parade, where John O'Hurley spends four hours softly chuckling at poodles. My wife and I discovered that the show is filmed a week previous in King of Prussia, Pennsylvania, so for her birthday we took a trip down and watched the event unfold.
Once we elbowed our way to the first-come, first serve seats, we had to stay for all but the briefest of restroom breaks, lest some conniving soccer mom take our seats for the opportunity to view the Damp-Haired Sweathound bounding joylessly across the floor.
However, the real draw of the show was the "benched" dogs. In between the various breed and group events, the dogs had a lot of down time, during which the public was available to meet them as they relaxed/yipped in their designated booths. We spent hours wandering the endless aisles of dogs, most of whom seemed to have no conception of what was going on.
The National Dog Show has been, for years, one of my favorite Thanksgiving day rituals. As the I grew older and became more cynical of the Macy's-induced barrage of corporate floats and chilly performances from Broadway adaptations of popular B-movies, the National Dog show offered a delightful respite of honest corniness. It's strange to see that ritual in person and confirm that, yes, this is really happening in some corner of the country. At one point while we were exploring the expo center, we wandered into the staging area for the golden retriever breed competition, suddenly finding ourselves swarmed by an army of identical-looking good boys, only one of whom would advance to the group competition. The experience was surreal.
Also poodles are terrifying in real life.
I Whiteboarded for the First Time in My Life
Remember when I said that I always felt I was doing my best and coming up short during my job search? That statement is true with one exception.
There was one interview in which I did not do my best.
For those of you unfamiliar with the term, "whiteboarding" is the practice of jotting out computer code, generally on the spot, during a job interview. Typically the interviewer hands the interviewee a series of tasks to complete and asks them to demonstrate the code they would write to complete the task.
Whiteboarding is typically done as a prerequisite for programming positions, but I had one job interview for an account executive position which required basic knowledge of the SQL programming language. Since I had used some bare-bones SQL at my last job, I put it on my resume, and assumed that the intervening months of unemployment would do little to affect my competence.
The interview lasted four hours, and was going fairly well. I had established what I thought was a good rapport with the carousel of middle-aged men coming through and asking me questions about my work ethic. I assumed the job was mine until a young man entered the conference room holding a piece of paper with six basic SQL tasks. He set the piece of paper down in front of me, handed me a black erasable marker, and remarked, almost sadly, "Well, since you said you could do this we'll just need to check."
"Ah ha," I responded. "Ha. Yes. I remember putting that on my resume and also remember all the components of doing that thing."
The paper rapidly moistening in my sweaty palms, and rose and walked to the whiteboard, reading over the first problem again and again, and I realized then that I had forgotten almost everything I knew about SQL. I put the tip of the marker to the whiteboard and let it rest there as I let out a slow-motion scream.
"Aaaaaahhhhhh," I whispered. "Ah."
"Are you all right?"
"Yep. Just thinking about all the SQL you're about to see."
I wrote a few lines of code cobbled together from what scraps I could remember:
SELECT regret IN brain(?)
FOR ever AND i'm so sorry
PRINT "Help"
UNTIL i swear i knew this once
END
NEXT CELL

"Is this right?"
"Uh, no."
I didn't get the job.
I took "SQL skills" off my resume after that.
In Conclusion
I've set some new year's goals for myself, some based on the lessons learned in 2018 (note: don't say you can code unless you can actually code)  but also some that are meant to capture and intensify the highs of that year. I want to write more, have more stories floating in the publishing ether, and hopefully increase the number of sales. I have training goals to increase my fitness levels and participate in more triathlons and foot races. I want to learn more code. I want to hike and take multi-day bike trips. 2018 was tumultuous and at times overwhelming, but I'm happy to say that I'm entering the new year with a positive outlook, happy with my accomplishments for 2018 and excited to see what the future holds.
Dancing mushroom gif by @mushroommovie on GIPHY